Bobby Murdoch Phoenix CSC : Celtic News & Humor (2009-10)
Quote of the Week
The badge on the front is bigger than the name on the back.
Banner held up by Celtic supporter against Motherwell (2010-04-13)
Embarrassed by village team
"... [the players] take things for granted ... no heart, no desire ... some of them don't deserve to be here ... I got stuck in at halftime, but never got the response I wanted ... major surgery ... totally unacceptable ... went out with a whimper ... we can't take it for granted, but some people at this club do."—Neil Lennon, post-match interview, after Celtic were soundly beaten by Dingwall (pop. 5,000) based Ross County in the Scottish Cup. (2010-04-11)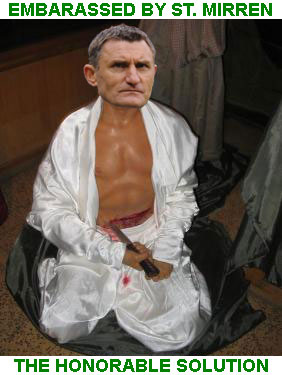 Ya Beauties!
A huge HAIL HAIL to the Celtic women who beat, (wo)manhandled, blasted, creamed, hammered, stomped, trounced, walloped, and otherwise treated the lady (!?) Huns like their supporters treated the city of Manchester, by a final score of ... *drum roll* ... 8-0!!! (2009-11-01)
Considering the shite awful way the men 'performed' against Falkirk a week later, Mowbray should call the Ghirls up. At least they will try. (2009-11-08)
... Or, for that matter, better than the men performed against Dundee United a fortnight later. Poor dears must be tired lugging their fat pay packets about. Or, in McDonald's case, his fat gut. (Btw, the Ghirls won again, 3:0.) (2009-11-25)
John Hartson Interview
A great interview with John Hartson about his illness. (2009-10-21)
Quote of the Week
Gary Lineker: "So Gordon, if you were English, what formation would you play?"
Gordon Strachan: "If I was English I'd top myself!"
Euro 2004, but still a classic.
Quote of the Week
"I remember getting beaten at Bolton last year and looking at the bench. I think two of them were asleep with hats pulled down and blankets over them. I said 'I'm sorry to drag you up here, I know it's f****** cold and you could be at home with the missus with a cup of tea. It's hard for 30 grand a week to watch a game!'"
Harry Redknapp on the hard life of the modern-day footballer.
Setanta Bankrupt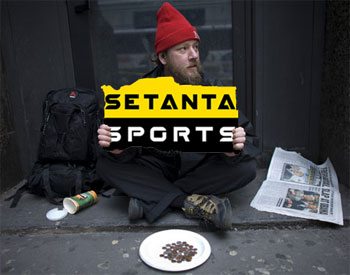 Celtic's Manager Search